Auto Repair Near Me
If you find yourself needing an auto repair, you'll want only the best and most experienced repair team working on your vehicle. That's exactly what you'll find when you bring your car to our service center at Feldman 1 800 Pre-Owned.
On this page, you'll find more information about who we are and the many ways that we're proud to service drivers in the areas of Waterford and Livonia. Read ahead to learn more!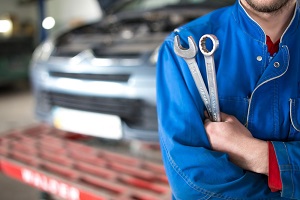 5 Indications You Need Car Maintenance
Auto Repair near Ann Arbor, MI
Auto Repair near New Hudson, MI
Auto Repair near Waterford, MI
How Often Should I Rotate My Tires?
Our Expansive Repair Menu
There are a lot of moving parts that make up your vehicle. No matter which one of them is experiencing a problem, we can help you get things back to normal quickly and correctly.
At our service center, we offer an expansive menu of services so you can count on us no matter the issue. Even if you don't have a clue what's wrong with your vehicle, we have the tools and resources to figure it out in a jiffy.
On-Site Routine Maintenance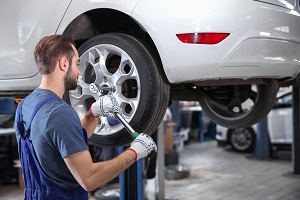 On top of all the repair services that we have to offer, we also proudly provide drivers with all the maintenance services they need to prevent problems in the first place. Whether you need a routine oil change, a tire rotation, brake replacements, or something a little more complicated, you can get it done at our service center.

Even if you prefer to do your own maintenance at home, we have you covered there, too, with our on-site parts department.
Our Talented Service Team
No matter what you have going on with your vehicle, the best place for it is in the hands of our expertly capable team of service technicians. Our service team has many years of experience under their belts, as well as a service center full of state-of-the-art equipment to work with. They can diagnose problems quickly and get your repair or maintenance service underway in no time.
Schedule a Service Appointment!
As you can see, we at Feldman 1 800 Pre-Owned can handle any repair or maintenance need you have. Drivers in the areas of Waterford and Livonia can schedule a service appointment today by giving us a call at the service center!