Buying Used Cars Tips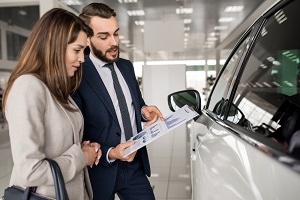 Thinking about buying a used car but still want some more information about the process? You've come to the right place! We at Feldman 1 800 Pre-Owned are dedicated to providing our new and returning customers with all the information and resources they need to have an enjoyable and successful car-buying process.
On this page, shoppers in the areas of Waterford and Livonia will find answers to all of your questions about buying a used car along with some helpful tips to make the process even smoother. Keep reading to get a taste of what our buying used cars tips has to offer!
Best Used Vehicles
Benefits of Chevy Certified Pre-Owned Vehicles

For First-Time Used Car Buyers

Used Car Financing Tips

Used vs. _____




Why Buy a Used Car

Used cars are a great investment, and there are many exciting reasons to buy a used car rather than a new car. The first, and most obvious, benefit of buying a used car is how much flexibility it gives you in terms of your budget.

With lower payments to make on your used car, you'll be able to make room for other expenses in your life. You may even be able to upgrade to a used luxury vehicle or a certified pre-owned vehicle if your budget allows it.

When you opt for a used car, you'll also have quite a few vehicles to choose from. There's much more variety to choose from with used vehicles because they stretch back past the late-year models. You'll also be able to find models that may have been discontinued.

Ready to Get Started?

We at Feldman 1 800 Pre-Owned are thrilled that your search for your next used car brought you to us. Now that you have a better idea of why you should buy a used car and what the used car buying process is like, we hope you're ready to dive into your research.

Shoppers in Waterford and Livonia should read through our buying tips as well as explore our used car inventory right on our website. Then, when something catches your eye or you still have questions about buying a used car, contact us and we'll be happy to help!