Oil Change Near Me | Feldman 1 800 Pre-Owned
Searching for a service team you can trust to change your car's oil? You've come to the right place! At Feldman 1 800 Pre-Owned, we offer drivers in the areas of Waterford and Livonia a state-of-the-art and conveniently located service center that can handle anything you need, especially oil changes. Read ahead to learn more about how we can help you!
The Importance of Regular Oil Changes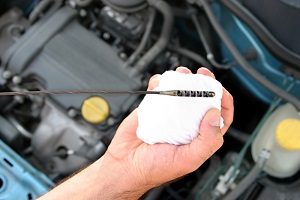 The oil in your engine system plays a vital role in the overall functionality of your vehicle. Not only is your engine oil in charge of lubricating the many parts of the engine system, but it's also in charge of keeping them clean. With dirty oil, your engine can get dirty, overheat, and even refuse to turn on.
How Long Does an Oil Change Take?
Oil Change near New Hudson, MI
Signs that Your Car Needs an Oil Change Service
Normally, your vehicle will need an oil change service about every six months if you use conventional oil and about once a year if you use synthetic oil in your vehicle. However, your vehicle could need one more frequently than that, depending on your driving conditions, and it'll let you know by exhibiting signs like:
- "Change oil" dashboard light is on
- "Check engine" dashboard light is on
- Engine is making strange noises
- Engine stalls or doesn't start at all
- If you're experiencing one of these things, it's more than likely that your engine oil needs to be changed.
Our Oil Change Services at Feldman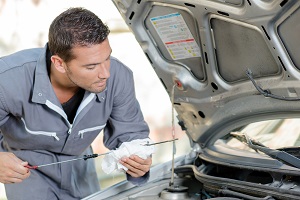 At our service center, we have a team of expertly trained service technicians that have many years of experience working on all types of vehicles. Whether your vehicle uses conventional oil, synthetic oil, or even a synthetic blend, you can count on our service team to get the job done quickly and correctly.
Schedule an Oil Change with Us Today!
We at Feldman 1 800 Pre-Owned are thrilled that your search for a quality service center brought you to us. Next time you need an oil change, we hope you'll think of us. Drivers in the areas of Waterford and Livonia can schedule an oil change with us today by giving us a call!